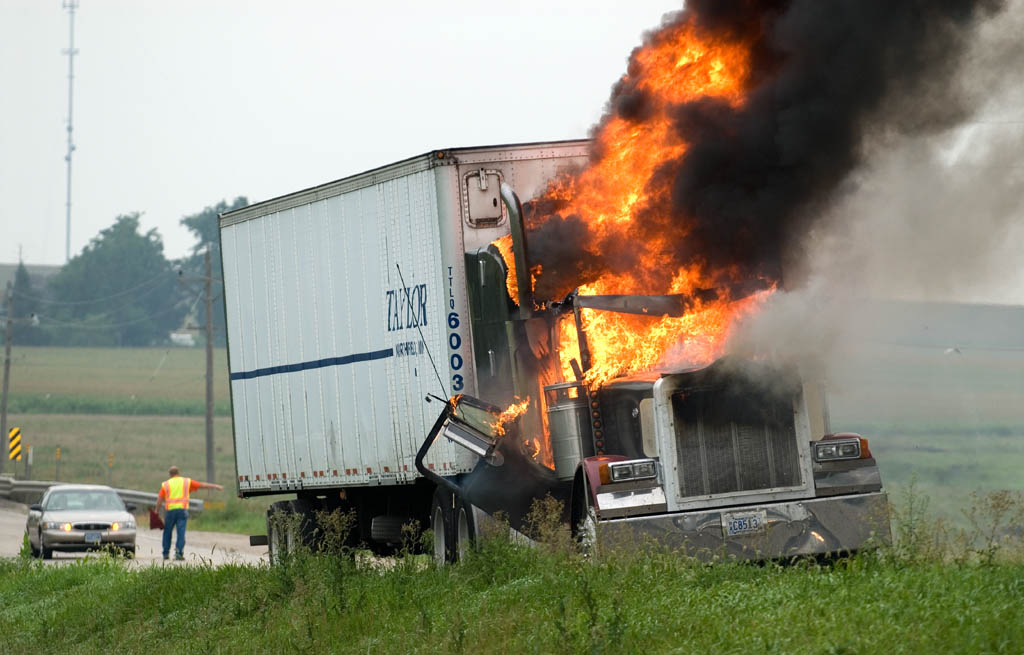 Have you ever been caught in a "moment"? A time where the control of your fate completely eludes you and you're just forced to be a part of things? It happened to me yesterday, around nine. My brain was a mush, after a week of novel work and Wallacian level of job-related boredom. I was playing Red Dead Redemption, quietly being entertained by shooting Mexican stereotypes in the face and minding my own business. Then Scarlett started being really restless. It's very unusual of her, her body usually clocks out on her after sundown. She looked by the living room window, down in the street. I started hearing voices, coming from there. I opened the window and checked out what happened. Fully-decked firemen were walking in the street, four or five of them. With axes and all. One guy was wearing a blue uniform and talking on a shoulder radio. He looked like one of those nineteen-fifties stereotype of an Italian-American. With greased hair and all. The apartment building next to mine had caught fire and they were looking for the source.
I have this weird fake-balcony in front of my apartment. So my living room window is really a door. I opened it, leaned against the guardrail and saw the window from the corner of the top apartment glowing orange. So I pointed it out to the Italian stereotype man: "Sir, look at the third floor, the fire is coming from there"
"We're trying to identify the source, please go back inside" he said.
"Dude, I'm telling you, just look"
"Sir, please"
Fortunately, the firemen were decent at their job and made proper usage of their eyeballs, like I did and found the source of the fire. Smoke was climbing up out apartment building, I didn't feel safe, so I clipped Scarlett's leash and left. In the street there's fresh air and it's always easier to run away in case of potential trouble. People started gathering quick. The scene was visually unappealing, but was spectacular nonetheless. Smoke filled the yard in between our two buildings and the sounds. Oh my God, the sounds. I always thought that spectacular window breaking was something out of Hollywood. I was wrong, it's REALLY loud. They broke every goddamn window on two floors. They chainsawed tree branches, parts of the walls, it was an all-out, typical important fire alert. In the street was park this red school bus for the new homeless people. This is one of the saddest things I've ever seen. A school bus is already not an happy sight, seeing this bus, where you have to be sad and dispossessed to go in, it was something else.
Josie and I went to her sister's apartment and discussed what the hell would've we done if it happened to us. We have insurance sure, but take my novel for example. I have an exemplary on three machines and on a USB key, but all of them were inside the house. Bad move. We had each other and we had Scarlett with us, so it was cool, but we had the bare minimum. Today the building next to us is empty and there are plywood all over the top floors windows. It's strange because there are still things on porches. Bicycles, garbage bins, small patio tables, stuff like that. It's inhabited, but the lives of many people are still inside. I don't mean to be a prick and all, but it was a really enlightening experience, writing wise. It was a building full of weirdos, student-who-got-the-funds-cut-by-the-parent type, with the occasional junkie looking dude. They were all in the street yesterday and almost none of them seemed to care. The street might feel safer without them, but it was a sad, frightening and ultimately mesmerizing experience I couldn't not share.