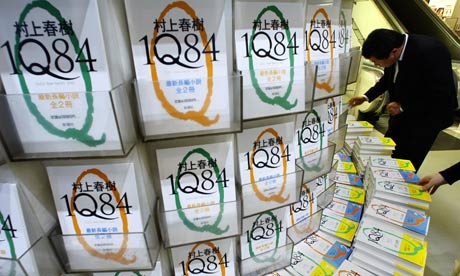 I have read eight novels/short story collections by Haruki Murakami.
All in french.
A Wild Sheep Chase
Hard-Boiled Wonderland and The End Of The World
Norwegian Wood
South Of The Border, West Of The Sun
The Elephant Vanishes
The Wind-Up Bird Chronicle (my personal favorite)
Kafka On The Shore
After Dark
There are two reasons for that. First, one of my literature teacher (who speaks ten languages) has told me the french translation was very faithful to the original and secondly, I am mainly francophone, so whenever I read something translated, I'm going to seek in in my first language because I will understand better. I read the Americans and the Brits in English because I can understand the original words, but all my Japanese novels are in French translation.
But it might not happen for 1Q84. Here's why.
The English translation by Jay Rubin is priced
twenty-one dollars
at my local bookstore. This is decent, affordable even. Hardbacks are usually around twenty-five, thirty. But check out this travesty. Belfond Editions have published 1Q84 in not one, but
two volumes
they have respectively priced thirty-five bones each. On top of that, they have designed the ugliest covers to go along.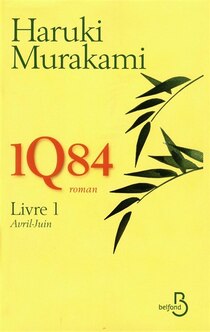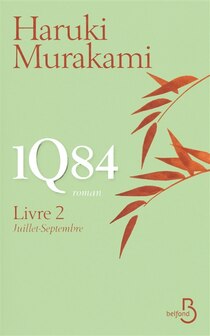 This is horseshit. I have the freedom to chose in which language I can read a book and I would LOVE to read it in French, but I get an edition that's more than twice the price AND I get the ugliest pieces of lazy design to go along with this? I don't know who took the decision to do this, but they are obviously banking on the fact that none of the french Murakami readers are bilingual. The worst part in that is that I will be called a traitor for reading it in English, but I refuse to pay more than twice the price for an uglier edition that's split in two books.

You heard me.
Unless somebody picks up the ball that Belfond Editions dropped, I'm reading the latest Murakami in English.